Winkel Eisen Bar Produktionslinie
Zusammenfassung der Bolzen- und Spurkielformmaschine

1). Um den besten Rollformer zu konstruieren und zu fertigen, haben wir den europäischen Qualitätsstandard gewählt;
2). Wählen Sie das beste Material und die besten Komponenten und nehmen Sie unsere 1 7 + Jahre Erfahrung an ;
3). Wir erreichen, dass die Maschinenkapazität das Doppelte der Konkurrenz ist;
4). Die Maschinenarbeitsgeschwindigkeit kann 60m / Minute sein ;
5). Sehr einfach zu installieren und zu bedienen die Rollformmaschine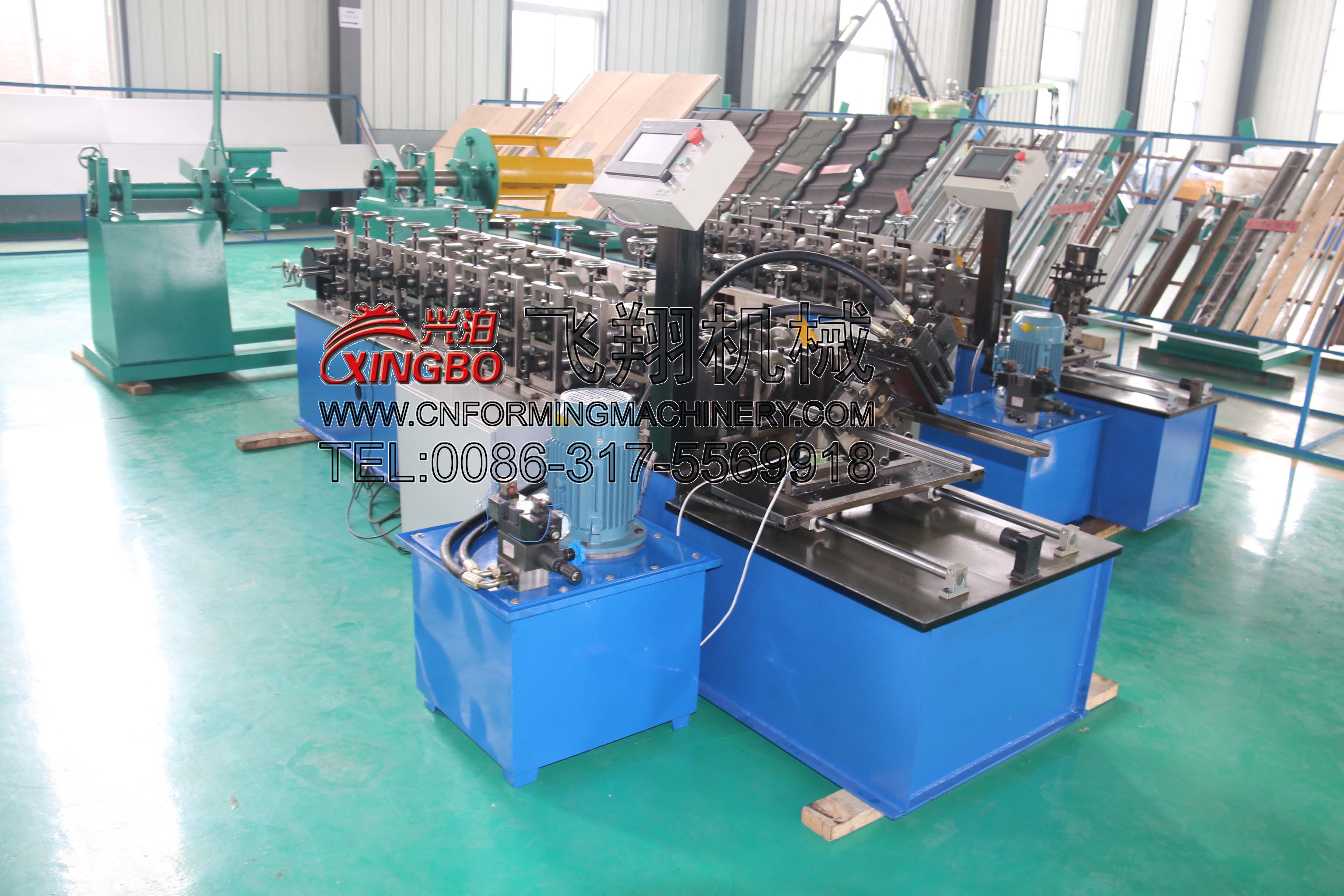 Produktbeschreibung

2. Technische Parameter:
galvanisierte Bolzenprofilrolle, die Maschinerie herstellt
| | |
| --- | --- |
| Equipment operation | Automatically |
| Voltage | 380V,50/60Hz or at buyer's request |
| Thickness of material sheet | 0.3----1.5mm(normally) |
| Width of material sheet | As drawing |
| Control system | By PLC |
| Cutting method | Hydraulic cutting |
| Material of roller station | Gcr12 with hard treatment |
| Formed width | As drawing |
| Working speed | 20m/min |
| Length of finished product | set in computer, machine will cut automatically |
| Transmission type | gears |
A. Abhaspel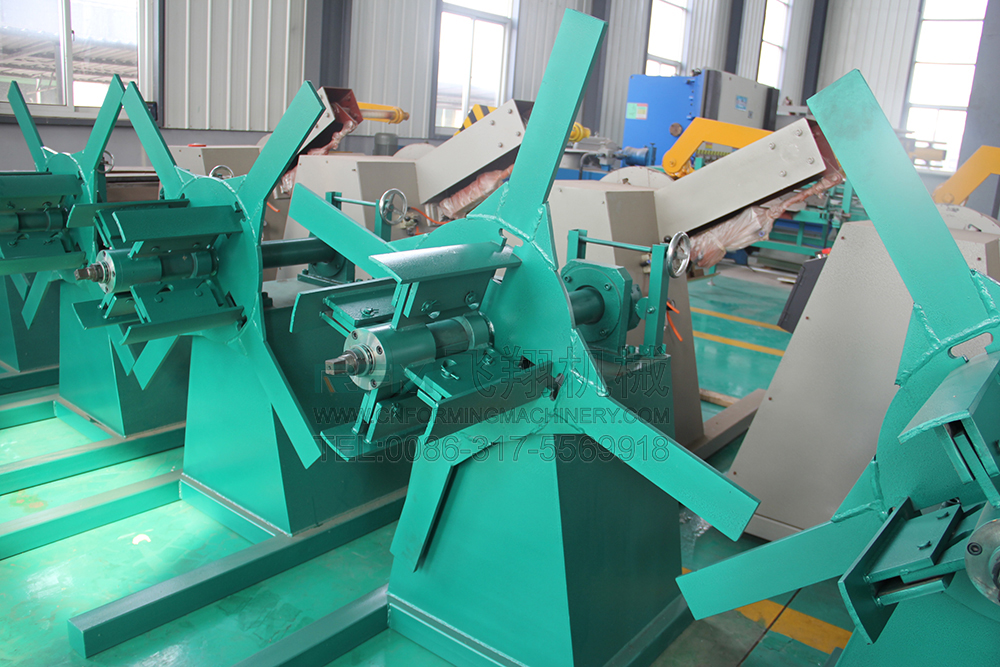 B. Hauptformmaschine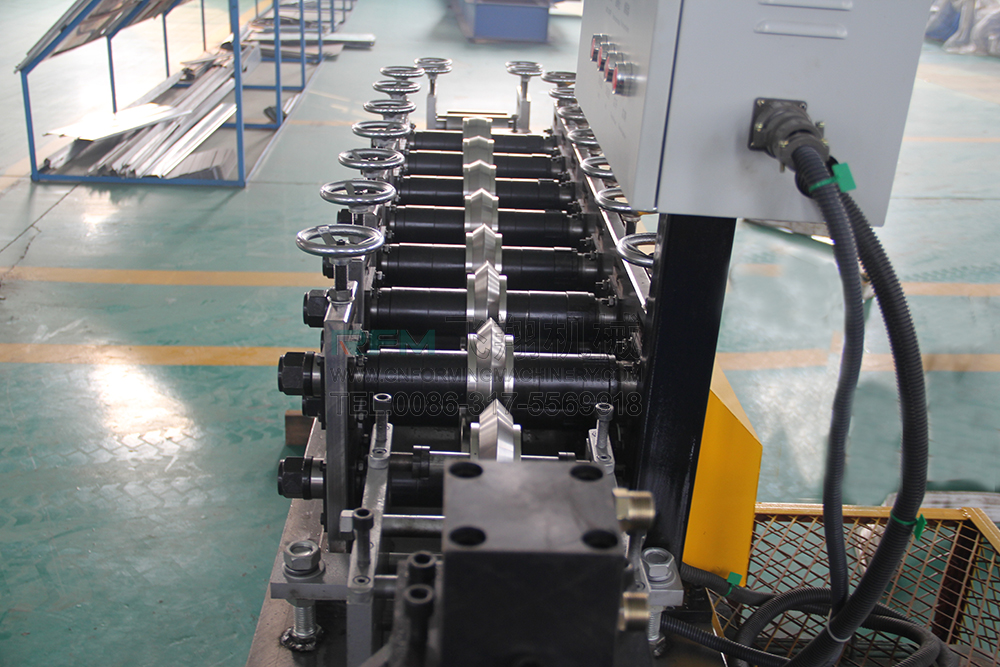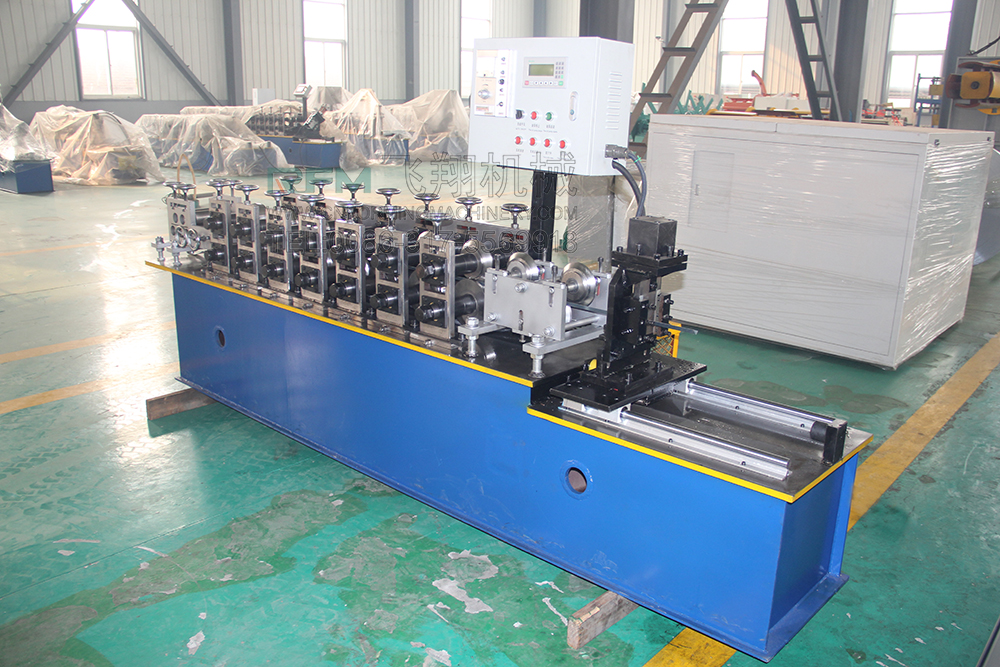 Firmeninformation
Hebei Feixiang:
ein. Zwei Jahrzehnte professioneller Hersteller von Kaltstahlformanlagen
b. Ein Unternehmen mit zwei Fabrik, etwa 30000 Quadratmeter, mehr als 100 Mitarbeiter
c. Nationale GB / T, CE, ISO9001: 2008 Zertifikate
d. Aufbau von Geschäftsbeziehungen mit Kunden aus mehr als 65 Ländern und Regionen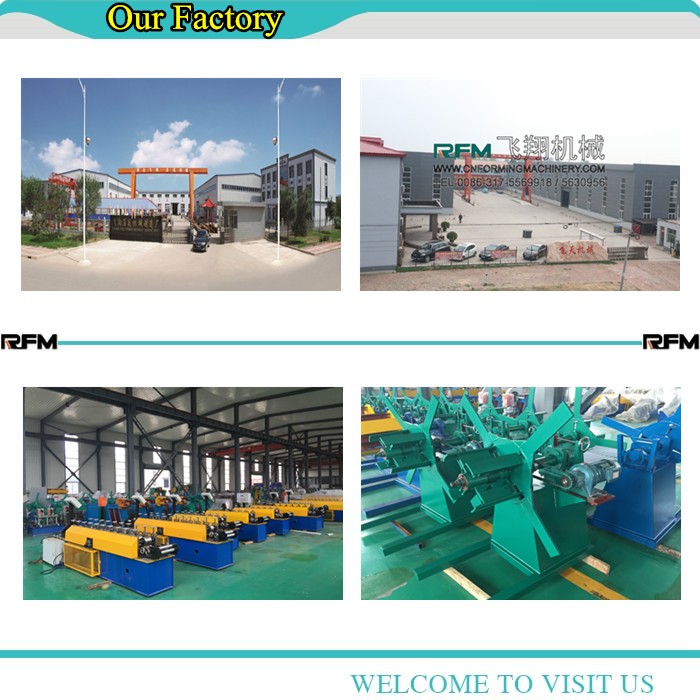 Zertifikate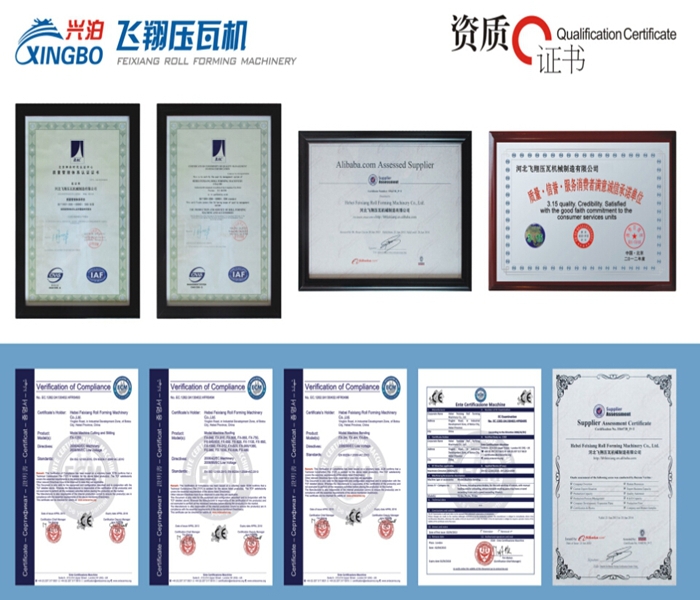 Unsere Dienstleistungen
Installation und Training:
a.Wenn Käufer unsere Fabrik besuchen und die Maschine überprüfen, werden wir Ihnen beibringen, wie man die Maschine installiert und benutzt, und auch Ihre Arbeiter / Techniker von Angesicht zu Angesicht schulen.
b.Ohne besuchen, senden wir Ihnen Bedienungsanleitung und Video, um Ihnen zu lehren, zu installieren und zu betreiben.
c.Wenn der Käufer unseren Techniker benötigt, um zu Ihrer örtlichen Fabrik zu gehen, arrangieren Sie bitte Unterkunft, Verpflegung und andere notwendige Dinge.
Warum wählen Sie FEIXIANG?
Metal Furring Kanalformmaschine
* Wir liefern die gesamte technische Unterstützung, wie Ingenieure, Zeichnungen und Bedienungsanleitungen.
* Wir senden einen oder mehrere Ingenieure an den Kunden für die Installation und Anpassung aller Maschinen
* Versorgungsformelführerservice und Stapelrohstoffkauf.
* Wir könnten Ihnen schlüsselfertige Projekte liefern.
* Wir haben guten Ruf von unseren Kunden im In-und Ausland.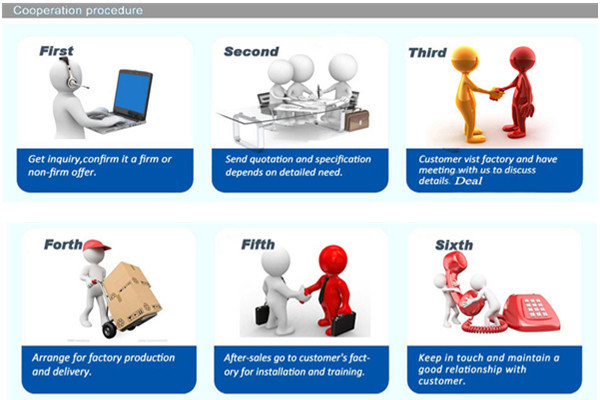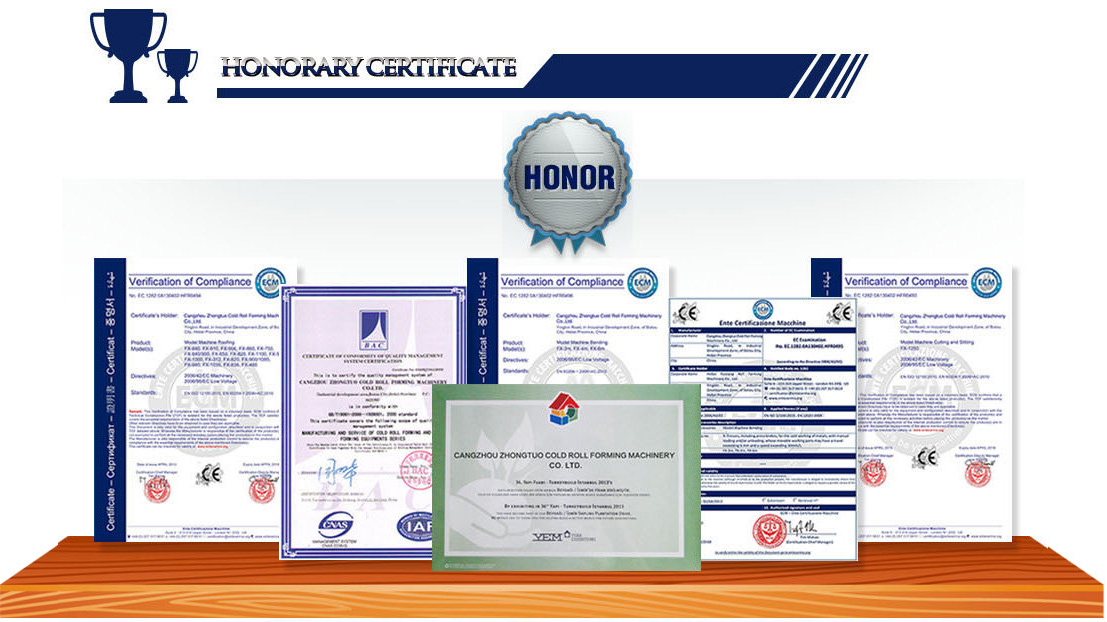 Produktgruppe : Decke Kiel Walzprofilieren Maschinen